Submit a Wedding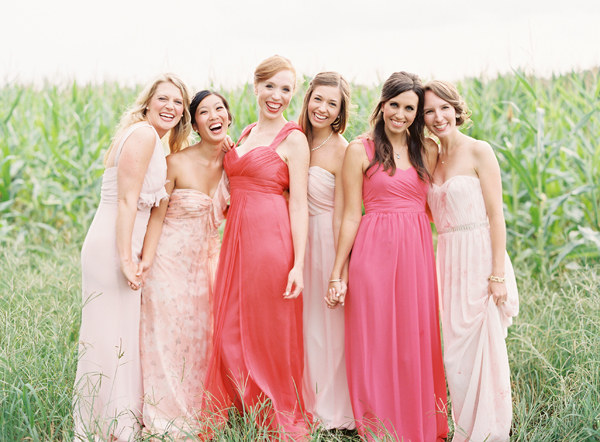 Thank you so much for considering Southern Weddings as the place to share your work or your wedding!  We are grateful!
When choosing weddings for our site, we look for gorgeous (natural, light-filled, minimally processed) photography, meaningful SOUTHERN details, and a sincere love story. We love featuring weddings with a diversity of budgets, aesthetics, skin colors, and family traditions!
To be considered for an online real wedding feature, the wedding must have taken place in the Southeastern United States OR have a Southern component or appeal to Southern brides in some way. To be considered for a print real wedding feature, the wedding must have taken place in the Southeastern United States.
Photographers: Please email 20-25 good web-quality .jpg attachments (do not embed in email or send slideshows; do NOT send individual images over 1 MB each) to Emily (emily at southernweddings dot com) along with the following information: couple's name, wedding date, wedding location, and any vendor information you have. We are also happy to review PASS galleries of 20-25 photos or links to Dropbox folders with 20-25 photos.  Please do NOT send Dropbox links to download.
Brides: Please ask your photographer to do the above.
Due to the high volume of submissions, we unfortunately cannot respond to all inquiries. If the wedding is chosen, we will email you to request an interview from the couple and additional details. If you have not heard back from us within three weeks, we welcome you to submit your work to another publication.
All submissions are considered simultaneously for both the blog and for print unless the photographer specifies otherwise. Please note we do have a strict exclusivity policy and cannot share work that has been featured on another blog or in another publication. If you think your submission is perfect for print, we recommend you do not even share the wedding on your own blog before sending it to us. We are currently accepting submissions for V7, with a real wedding submissions deadline of mid September 2014.
We do also consider styled shoots for blog and print features, though we publish them far less frequently than real weddings. We also publish engagement series on our Facebook page in a series called "Facebook Friday." Please submit these types of features using the same guidelines as above. We generally do not publish "trash the dress" sessions or bridal sessions.
For styled shoot submissions, keep in mind that our most important criteria is that the shoot have an authentic Southern heartbeat and that it tell a story.
We are also happy to review submissions through Two Bright Lights. Please note that TBL submissions can take us up to a month to review.
Thank you so much for thinking of Southern Weddings as a showcase for your work! We look forward to collaborating with you!
Photo above by Landon Jacob Photography